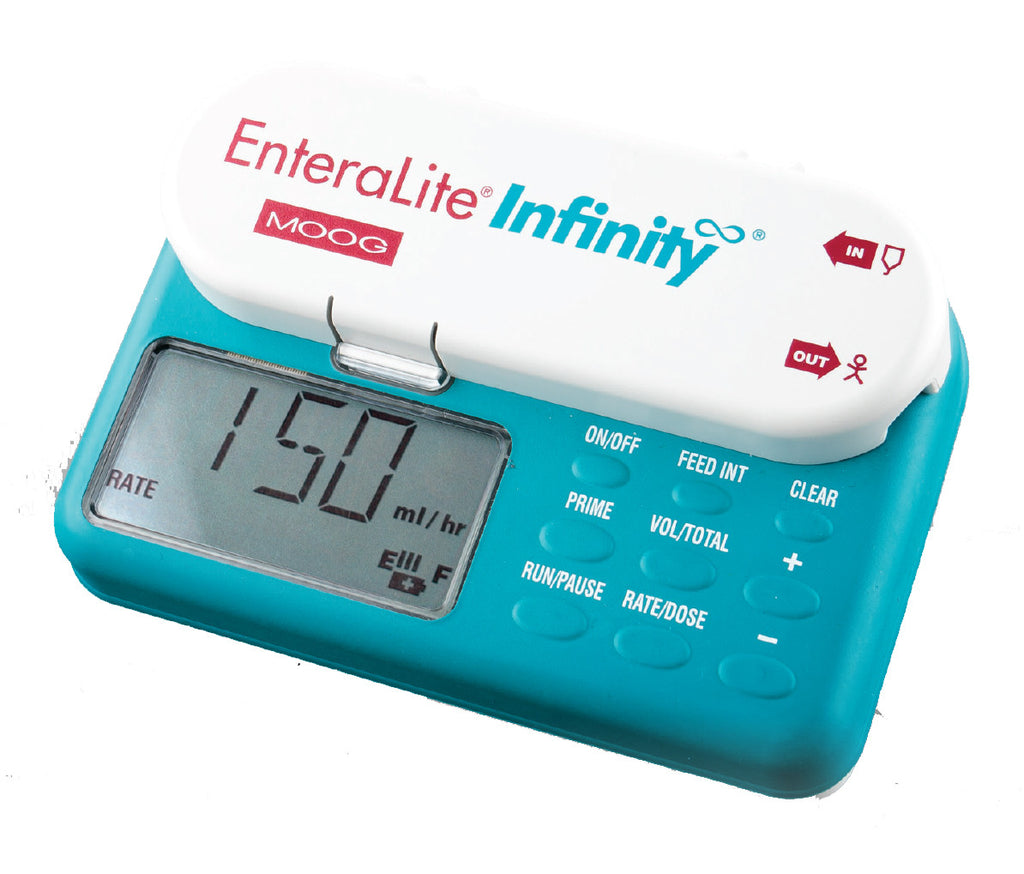 Moog Medical
Enteralite Infinity Feeding Pump
Small, highly accurate and truly portable, the EnteraLite Infinity allows tube fed patients the ability to participate in daily activities, without being held back by their feeding pumps. Surpassing all other enteral pumps, the EnteraLite Infinity provides active freedom.
•Operates in any orientation
•Bolus, continuous, and intermittent feeding programs
•Selectable flow rates from 0.1 ml/hr to 600 ml/hr
•24-hour battery
•+/- 5% accuracy

Prescription required.  SMA Medical Supply is an authorized seller of the Enteralite Infinity feed pump.  Only new, unused pumps are sold.  As an authorized seller, we can also assist you with warranty issues, repairs, and replacement parts.  Use caution when buying from unauthorized sellers who cannot assist you if problems occur with your pump.


---
Share this Product
---
More from this collection